A new Phone Every Month
Whats New in Android: Indian startup CREO's Mark 1 promises to be a new phone every month.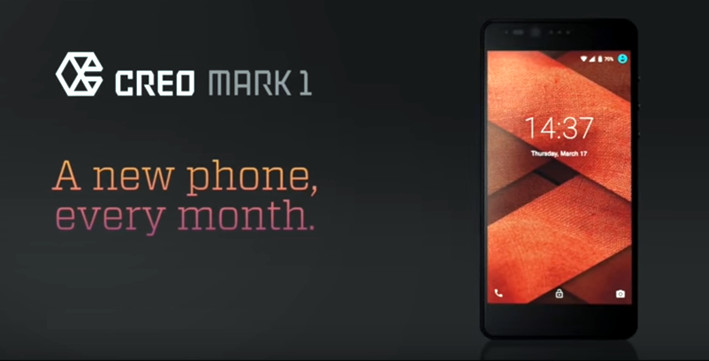 With most Indian vendors focusing on making decent hardware available at affordable prices, a startup based out of Bangalore is taking a new route by focusing on the software experience. CREO — the vendor behind the Chromecast alternative Tewee — is all set to launch its first handset, the Mark 1, which will be based on an Android fork that will continually receive new updates every month.
CREO mentions that the Mark 1 will receive one breakthrough feature every month, based on requests from the user community. While regular feature updates are not a new concept — with Xiaomi pioneering the idea — CREO is promising to keep the Mark 1 running like a new phone with every new feature addition. Says CREO:
At CREO, we're committed to #MakeBetter Android. And because we want to leave no stone unturned, we're building both, the Operating System and the smartphone. With our OS we'll send you relevant updates that shall keep your phone running just as new as the first time you held it. And not just that, we'll also ship a big new feature with every update.
You shall be our companion on this journey to build a smartphone with a smart OS, that you truly deserve.
There's no indication as to the specs on offer with the Mark 1, but the video showcases a device with a metallic frame and a glass back. The forked version will run Android 5.1.1 Lollipop, with the team at CREO focusing on adding features that are not available on any other Android handset.
source/via
Labels: WhatsNewInWindows_cellphone