Lumia 940, 940 XL Specifications
Microsoft Lumia 940, 940 XL Specifications: New Flagships to have Iris Scanner, 2K Screen & More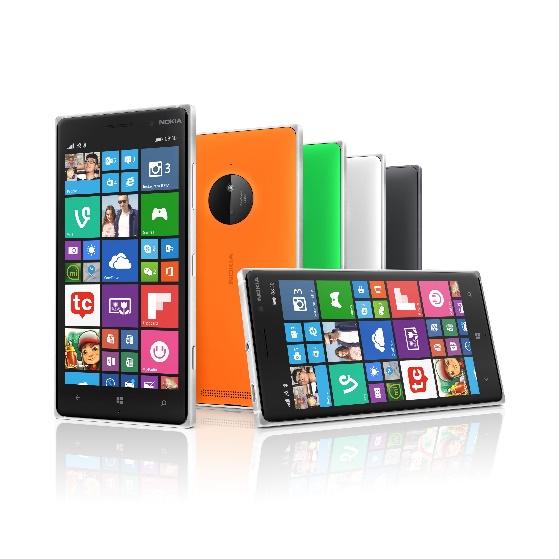 It's that time of the year when all major smartphone-making companies launch their masterpiece flagships to woo the consumers. In similar efforts, Microsoft will be coming up with two flagship Lumia devices, codenamed Talkman and Cityman, aimed to take out most rivals in the high-end category.
As widely expected, Lumia 940 and Lumia 940 XL will run on the latest Windows 10 OS, Microsoft's latest attempt to unify all platforms under one roof.
Microsoft is taking a notch higher in the smartphone race as rumours suggest some unseen features to embrace the new flagships. According to a report from Phone Arena, the Lumia 940 and Lumia 940 XL are said to boast iris-scanning authentication, the company's new enterprise-grade biometric integrated into Windows 10.
That's not all, we also have a full spec-sheet of the possible features that will come in the two new flagships. According to the sourced sites (WinFuture and DrWindows), the Talkman is going to be the smaller variant while the Cityman will feature a bigger display and the handsets will be covered in aluminium frames and polycarbonate material. Both handsets will replicate the successful Lumia 830 design, reports suggest.
In addition, Microsoft is also going to add a Type-C connector on both flagships, a much-needed feature to support Windows 10 for Mobile's Continuum feature. Other possible specs in the Lumia 940 include a 5.2-inch QHD display, a hexa-core Qualcomm processor, 3GB RAM, 32GB built-in storage with microSD card expansion and a 3,000mAh battery with wireless-charging capabilities.
As for the bigger Lumia 940 XL, there is going to be a 5.7-inch display with the same 2K resolution, an octa-core processor, 32GB storage and a bigger 3,300mAh battery. Both handsets will feature an impressive 20mp primary camera along with a 5mp front snapper.
Labels: RumoredLumia