Lumia 950/950 XL India Launch Tipped for November 30
If you're looking forward to purchasing the new
Microsoft Lumia 950
or
Microsoft Lumia 950 XL
in India, you might not have to wait till next month. The company has an event scheduled for November 30, in which it is expected to launch the flagship handsets.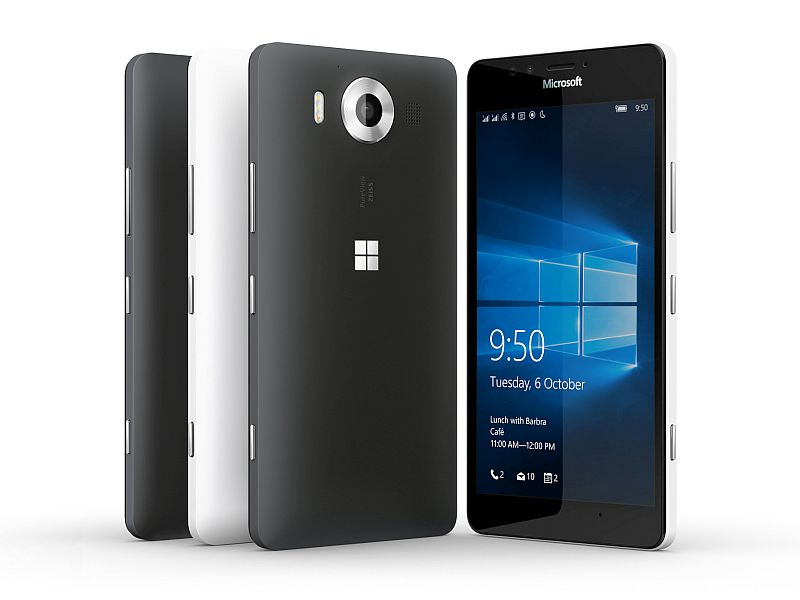 At its Future Unveiled conference in Mumbai earlier this month, Microsoft CEO Satya Nadella announced that the company plans to launch both its newly launched Windows 10 Mobile-powered handsets in India by December. It appears we might not have to wait till the end of the year.

Windows Central reports that the company is planning to launch the Lumia 950 as well as the Lumia 950 XL in all likelihood in India on November 30. Microsoft India confirmed an event on November 30 with Gadgets 360, however, it didn't reveal what it plans to launch on the day.

Windows Central further notes that the company is also likely to launch the Display Dock, the device that allows a Windows 10 Mobile handset to connect to a large monitor and switch to Windows 10-like desktop mode. At this point, we don't know how much Microsoft will ask for these handsets or the Display Dock.

For a refresh, the Lumia 950, which starts at $549 (roughly Rs. 35,800) in the US, comes with a 5.2-inch QHD display of pixel density 564ppi. It is powered by a 1.8GHz hexa-core Qualcomm Snapdragon 808 SoC, 3GB of RAM, and 32GB of inbuilt storage that's expandable via microSD card (up to 200GB).

The Lumia 950 XL, which starts at $649 (roughly Rs. 42,300), sports a 5.7-inch QHD display with a pixel density of 518ppi. It is powered by a 2GHz octa-core Qualcomm Snapdragon 810 SoC, 3GB of RAM, and 32GB of inbuilt storage that's expandable via microSD card (up to 200GB).

Both handsets are liquid cooled, and come with an adaptive antenna technology. In addition, both feature USB Type-C port (USB 3.1), with support for faster charging. The Lumia 950 and Lumia 950 XL handsets come equipped with a 20-megapixel rear camera with 4K video recording capability, OIS, and an f/1.9 aperture. There's also a 5-megapixel sensor placed upfront with an f/2.4 aperture, which can shoot full-HD videos. Both the Lumia handsets run Microsoft's new mobile operating system, Windows 10 Mobile.



Labels: UpcomingLumiaFlagship_cellphone, WhatsNewInWindows_cellphone