WinPhone community descends into CANNIBALISM and WOE
Fanbois turn on fanbois, dogs and cats living together, mass hysteria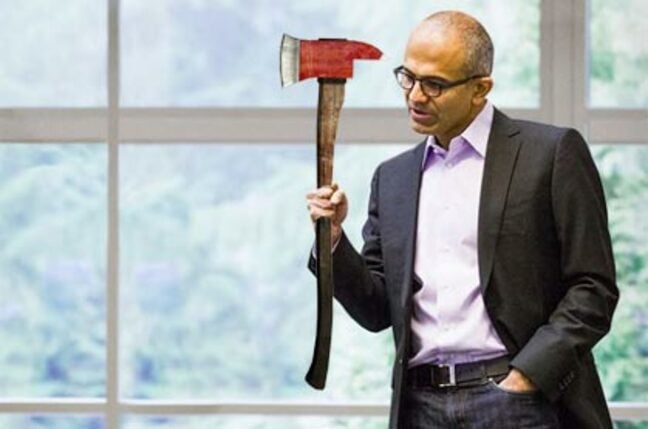 Analysis
Windows Phone fanbois are turning on each other in an online orgy of recrimination. So says Daniel Rubino of unabashed fan site
Windows Central
– formerly
Windows Phone Central
.
Rubino made the observation in a candid post entitled: "The Windows Phone community is imploding".
"The tone today from many is
dire
,"
he laments
. "No one is happy with the Cityman and Talkman leaks, Windows 10 Mobile still feels rough and incomplete, and Microsoft looks to be miles from the competition. Throw in things like certain Lumia apps being retired and the relative success yesterday of
Apple's big press event
and it is hard to see the light at the end of the tunnel. In fact, at times, there is barely a glimmer of light."
But that's no justification, frets Daniel, for the readers to use each other's brains for food.
"I do find it a bit disheartening to see so many not only turn on Microsoft but each other and this community."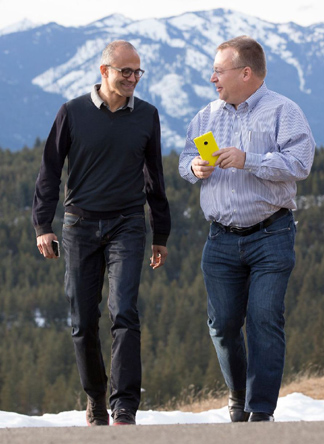 "Stephen, let's walk over to this cliff. The view from here is fantastic..."


Those users are certainly long-suffering. Microsoft created an astonishingly good platform, created around a radical and fresh design, and with usability paramount. Windows Phone had all the advantages of arriving late and benefitting from observations of how people actually use modern phones. It was unlike anything else, and even Steve Jobs admired it. How radical? Until last year, the phone hid the status bar from the user, as the permanent presence of a clock and signal bars was considered to bespoil the beauty of the design. That's actually more Jobs than Jobs.
It's reasonable that Microsoft feels the need for a change in direction, given the struggle for market share. Whether it struggled because the design was too radical, because of the app gap or because there's no room for a Third Platform remains to be seen.
But it's Microsoft's decision to abandon the radical design and usability which is most puzzling, far more than its reluctance to launch media attention-grabbing but loss-making flagship phones. Although WP never acquired the quality or quantity of apps of the duopoly, it remained a pleasure to use.
No more. Much of the usability has been discarded, in the desire to make the mobile look like a desktop. Microsoft made this mistake in the late 1990s with Windows CE, and it's doing it all over agin. When it comes to phones, Windows 10 will look and feel like an Android – on purpose, as it's really an Android runtime. The master strategy is apps at all costs.
If Rubino's blog post was a book it would acquire the reviewer cliché "searingly honest". But if anything, he understates the angst of the fans. Microsoft has regularly dumped users of its mobile platforms, as it did with Windows RT and Windows Mobile.
Sometimes, Microsoft has dumped mobile platforms before they had any users, as it did with Courier (
never released
) and Kin (
dumped within weeks of launch
). It's simply business. When a platform isn't successful, just like when a relationship doesn't work out, it's time to move on.
What makes the transition to Windows 10 particularly painful is not just that Microsoft has made clear it doesn't care about what loyal Windows Phone users value, but it wants them to stick around. It's broken up the relationship, but wants to keep using the joint bank account. Perhaps it got the idea from those
feisty Scottish Nationalists
, who were proposing a similar kind of "I hate you, you're history – but can I carry on using the house and car?" arrangement with the rest of the UK around a year ago.
Not only is Windows on mobile things downgraded in importance in SatNad's Microsoft (if the thing isn't a Surface), but the preoccupations and desires of loyal users don't seem to matter. That's what hurts.
via
Labels: WhatsNewInWindows_cellphone