No Lumia 940, Lumia 940 XL Release This Year as Microsoft Regrets Buying Nokia?
Microsoft Lumia 940 and Lumia 940 XL (Photo : YouTube/lee sandy )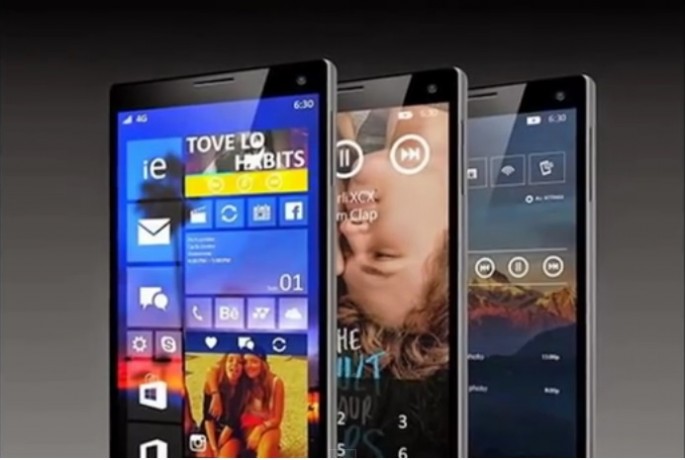 It seems that no Lumia 940 and Lumia 940 XL release will happen this year as Microsoft currently weeding out the former employees of Nokia who were absorbed when the former bought the latter.
According to Dispatch Times, Microsoft will purge around 8,000 employees soon, which is about 6 percent of its employees mostly from the phone business. Microsoft acquired the Nokia business last year along with the absorption of some of its employees. It seems that Microsoft regrets buying Nokia, but it does not mean that it will stop making handsets.
The shake-up in the top level position prompted a change of heart and Microsoft will no longer focus on making smartphones, The New York Times reported. The smartphones proved to be unpopular in comparison with its rivals from Apple and Google. The report added that the company will start strengthening its mobile operating system and the development of more Windows Phone apps to be at par with iOS and Android OS.
Rumors have been going around pertaining to the Lumia 940 XL. According to iDigital Times, the Lumia 940 XL specs and features surfaced online. The document revealed that Lumia 940 XL will pack a 5.7-inch QHD touchscreen display with 2,560 x 1,440 pixel resolution. Under the hood, the smartphone will sport Qualcomm Adreno 430 paired with a 2GB RAM and 32GB of internal memory.
Microsoft will follow the trademark of Nokia in making high camera in its handsets. The Lumia 940 XL smartphone is rumored to be equipped with 20 megapixel rear camera. The smartphone will surely run with Windows 10 operating system
While some reports claimed that the Lumia 940 and 940 XL release will be alongside Microsoft Surface Pro 4, there is no official word from Microsoft yet.
Labels: WhatsNewInWindows_cellphone