BlackBerry to Build Android Phone Only if It Can 'Find a Way to Secure' It
BlackBerry CEO John Chen on Tuesday following the company's earnings results cleared the air detailing the company's plans to make an Android smartphone, saying the company will create an Android smartphone only it can be made secure enough.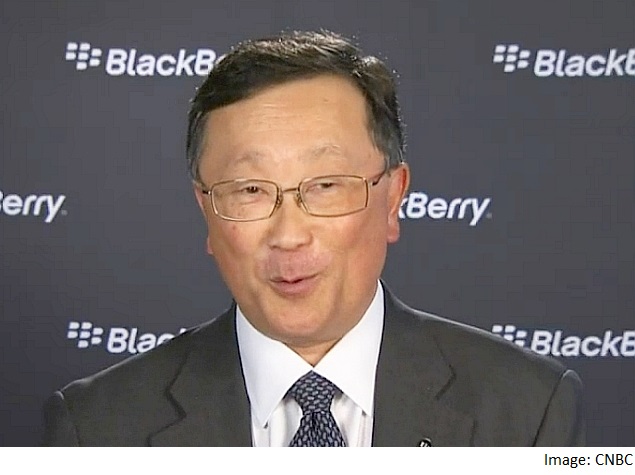 In an interview with CNBC, BlackBerry CEO John Chen commented on the recent rumours. "We only build secure phones, and BlackBerry is the most secure phone. So, if I can find a way to secure the Android phone, I will also build that," he said.

BlackBerry turning to Android may fare the company well, or it could splutter like Amazon did with the Fire Phone. The Canadian smartphone maker already offers Android app compatibility on BlackBerry 10 OS, as well as access to the Amazon Appstore for Android. If a secure, forked version of Android would work for both BlackBerry's enterprise and consumer clients, remains to be seen. The company on Tuesday reported a rise in software revenue, apart from a drop in smartphone sales - selling 1.1 million smartphones in the quarter, a drop of 500,000 from the previous quarter.

It has been almost two weeks since the first recent rumours of BlackBerry making an Android-based smartphone broke, starting with a slider smartphone codenamed 'Venice' and first unveiled at MWC. Ever since then, we have heard news dealing with the Canadian handset maker's collaboration with Samsung and also been shown a BlackBerry Passport running Android OS.

Specifications of the 'Venice' handset were tipped recently, a 5.4-inch QHD (1440x2560 pixels) display, a 1.8GHz hexa-core 64-bit Snapdragon 808 SoC, 3GB of RAM, an 18-megapixel rear camera, and a 5-megapixel front-facing camera. The report claims BlackBerry will launch the smartphone by November this year. The Venice is supposed to sport a Qwerty keyboard in addition, which slides out.
Labels: WhatsNewInBlackberry_cellphone