BlackBerry Passport Spotted Running Android
BlackBerry Passport Spotted Running Android; More Specifications of 'Venice' Tipped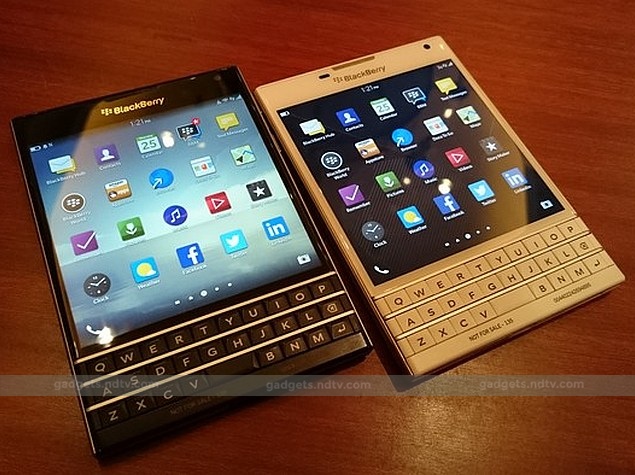 While on Tuesday we heard BlackBerry might join hands with Samsung for its first Android-based handset, a new report indicates the firm is experimenting with the OS on different devices. Another report also tips the specifications of the rumoured first Android Lollipop-based smartphone, a slider smartphone codenamed Venice that was shown off that MWC running BB10.
According to a Twitter post by a BlackBerry developer named @WhiteSharkIT on Wednesday, a BlackBerry Passport smartphone is seen running Android 5.1.0.2055 Lollipop, with an image of the 'About phone' page revealing the version number. The handset model is seen as BlackBerry Passport SQW-ANDS, with the last letters thought to signify the Android version of the smartphone. Unfortunately, the developer has mentioned no other information about the smartphone.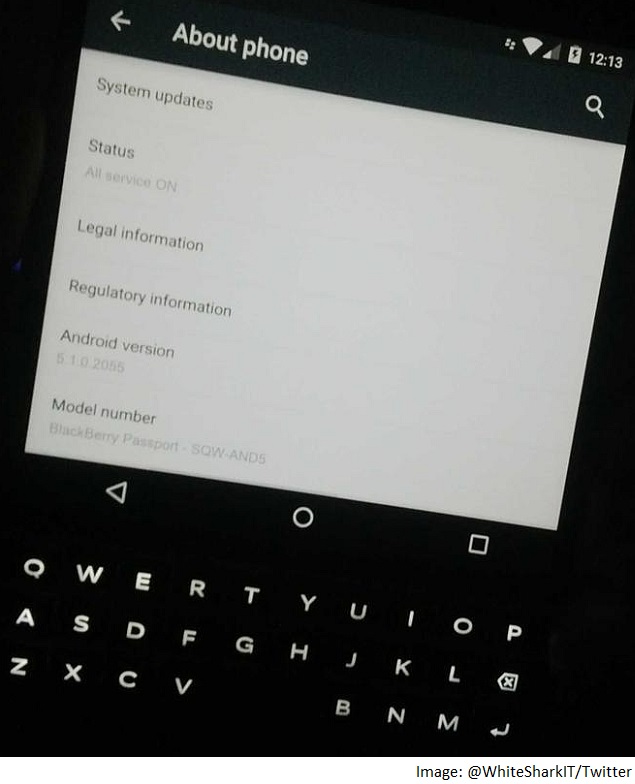 Meanwhile, in another report coming from the N4BB website, the recently rumoured Android-based BlackBerry slider smartphone aka Venice is being said to sport a 5.4-inch QHD (1440x2560 pixels) display, a 1.8GHz hexa-core 64-bit Snapdragon 808 SoC, 3GB of RAM, an 18-megapixel rear camera, and a 5-megapixel front-facing camera. The report claims BlackBerry will launch the smartphone by November this year.
Earlier this week, BlackBerry was reported to be working on an Android smartphone, as tipped by Russian blogger, Eldar Murtazin. He'd hinted at Samsung and BlackBerry partnering to launch an Android smartphone that's replete with BlackBerry's trusted enterprise services. Murtazin had said the firm was going to use its BlackBerry Venice slider smartphone, unveiled at MWC, as the base of its first Android smartphone.
The BlackBerry Venice slider features a dual-edge display, and is very similar in fact to the Samsung Galaxy S6 Edge, even in terms of the specifications revealed thus far - a 5.1-inch 2K (QHD) resolution dual-edge display, octa-core processor, and a camera combination of 16-megapixel (rear) and 5-megapixels (front).
The two smartphone makers have partnered together on various projects, and even denied reports about a $7.5 billion acquisition of BlackBerry by Samsung.
Labels: WhatsNewInBlackberry_cellphone