Upcoming 2 Nexus Devices in 2015
Google Said to Launch 2 Nexus Smartphones This Year, Made by Huawei and LG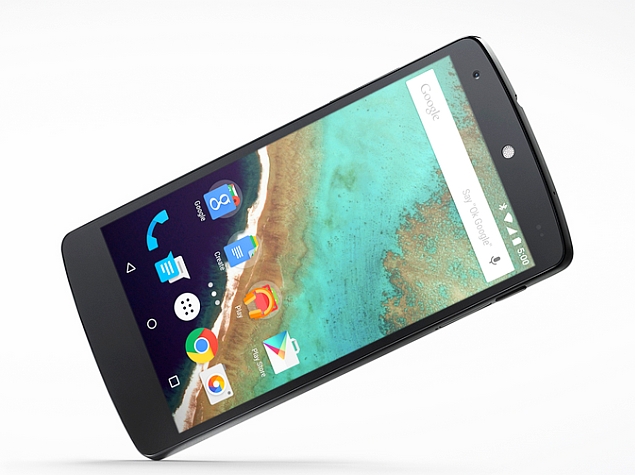 Android fans have been wondering what Google's next move is after the Nexus 6 and Nexus 9, and now a new report suggests the search giant might stick with its Nexus brand and launch not one but two handsets this year, and no tablet. Both handsets will reportedly by released in the traditional October launch period for Nexus devices.
Google is said to be working on two Nexus smartphones, of which the smaller is being manufactured by LG, and the larger by Huawei. Additionally, there will be no Nexus tablet this year, as per the sources close to Google's plans, reports Android Police. If the rumours prove to be true, this will be the first time Google will launch two Nexus-branded handsets in one year.
As per the report, the LG made Nexus handset also codenamed 'Angler', will sport a 5.2-inch display and a 2700mAh battery. The firm is also being tipped to include the hexa-core Snapdragon 808 SoC, which is the same processor used in its flagship LG G4. Google has previously joined hands with LG for both Nexus 4 and Nexus 5. With that in mind, the new LG Angler is being referred to as the 2015 Nexus 5.
As for the Huawei-made Nexus smartphone, which is codenamed as 'Bullhead' internally, the phablet will feature a larger 5.7-inch display and might use Qualcomm Snapdragon 810 SoC, both of which have been rumoured previously. A 3500mAh battery is also being said to be included. The Huawei Bullhead is being referred as the 2015 Nexus 6, but with a slightly easier-to-use (smaller) form factor.
More details on the Huawei's Bullhead Nexus smartphone surfaced last week. Reports claimed that the new Nexus smartphone will be based on Huawei's Ascend Mate 8 phablet. The handset was also rumoured to run on Huawei's native Kirin 930 octa-core processor, last seen in the Huawei MediaPad M2 tablet. Since nothing can be said for sure, one would have to wait until later this year to see what Google has to offer.
Labels: WhatsNewInAndroid_cellphone