Nokia RM-1106 may be the Lumia 940 with a 5.2-inch 1080p screen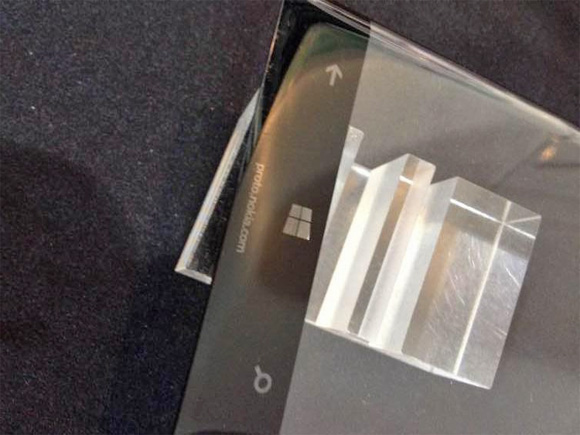 A "Nokia" RM-1106 was uncovered in GFX Bench, a handset with a 5.2" screen and a brand new chipset. There's a decent chance this is the Microsoft Lumia 940, though the detection software messed up more than the manufacturer name.
One thing it should have gotten correct contradicts the rumors for a QHD display, instead pointing to a 5.2" 1080p screen. The image below shows the 2.5D glass with beveled edges for a Nokia prototype (again, probably Microsoft). It's not clear which model though, could be the Lumia 940, could be something else.
The Nokia RM-1106 specs show a 17MP camera (likely a 20MP sensor in 16:9 mode) with 2160p video recording. The selfie camera is a 5MP/1080p shooter.
The chipset is a bit suspicious – it lists a hexa-core processor, just like the rumors claim, but also an Adreno 430 GPU. Currently, the 430 is only found in the Snapdragon 810 (which has an octa-core processor). GFX detects the GPU of the LG G4 correctly, so this could be an unannounced chipset combining the best parts of Snapdragon 810 and 808. Or it could just be a mistake.
RAM is listed as 1.5GB, which means 2GB total. We were expecting 3GB and the rumors were promising as much. Available storage is 27GB left over from 32GB total.
Labels: RumoredLumia